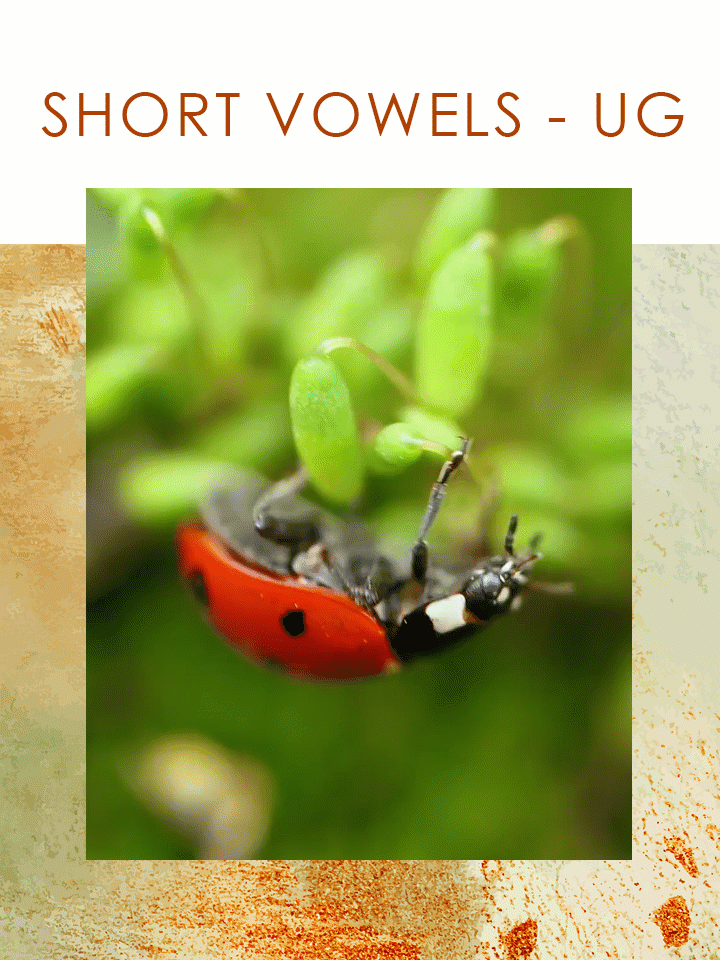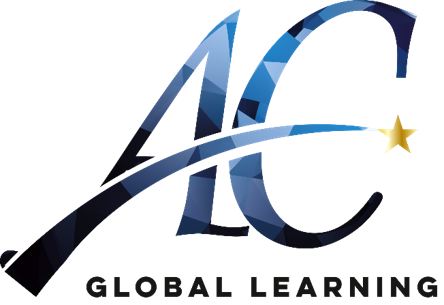 This book developed by ©Academy Global Learning 2020
All rights reserved under ©Academy Global Learning 2020. No part of this publication may be reproduced, stored in a retrieval system, or transmitted in any form or by any means, electronic, mechanical, photocopying, recording, or otherwise, without the prior written permission of the copyright owner.
Designed By:
Christian Alas
Created and illustrated By:
Angelo Romero and Camilo Sanabria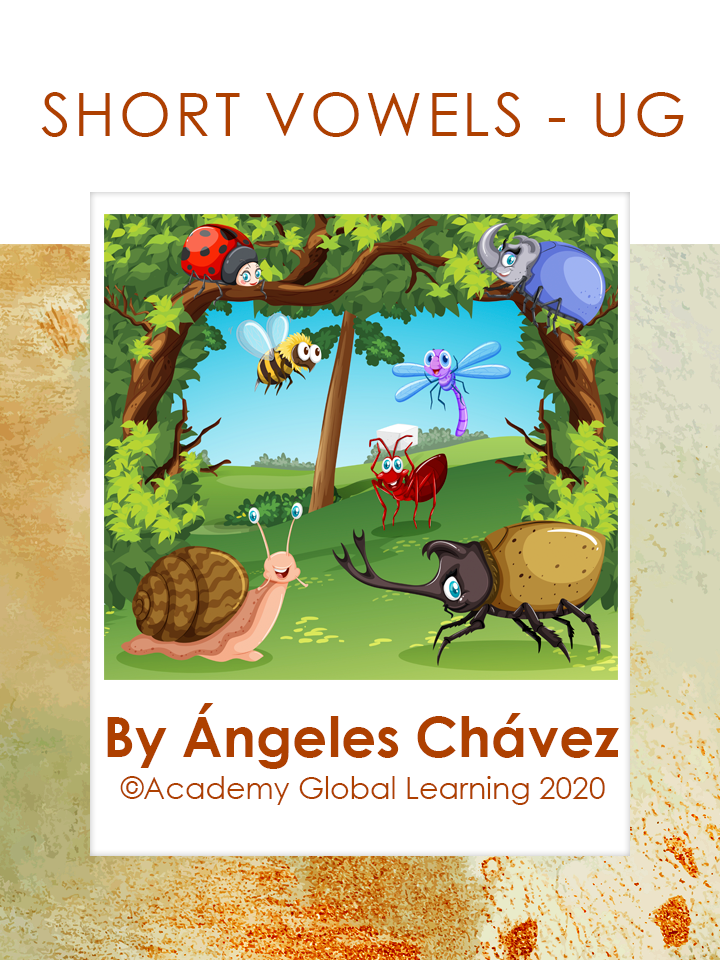 On Sunday, Kristin was bitten by a bug.
She cried a little bit, but she felt better when her mom gave her a hug.
At the beach, Kristin dug a hole in search of a buried treasure.
Her bug sting healed quickly thanks to her doctor's prescription of a medical drug.
The doctor told her to rest, so she plugged in her videogame so she could play while she rested.
Her dog tugged on a cable and unplugged the television.
Then, the dog ran away and knocked over a jug of water.
– 2 –
Fortunately, Kristin's orange juice was still in her mug.
If she had spilt her orange juice it surely would have stained the rug.
Now that Kristin felt all better, her attitude was very smug.
She sat in her front yard and watched as a slug slowly crossed to the other side of the sidewalk.
At night, she fell asleep snug in her blanket by the fireplace.
The next morning on the way to school, she had to lug her heavy backpack full of books and homework .

– 3 –
Short Vowels – ed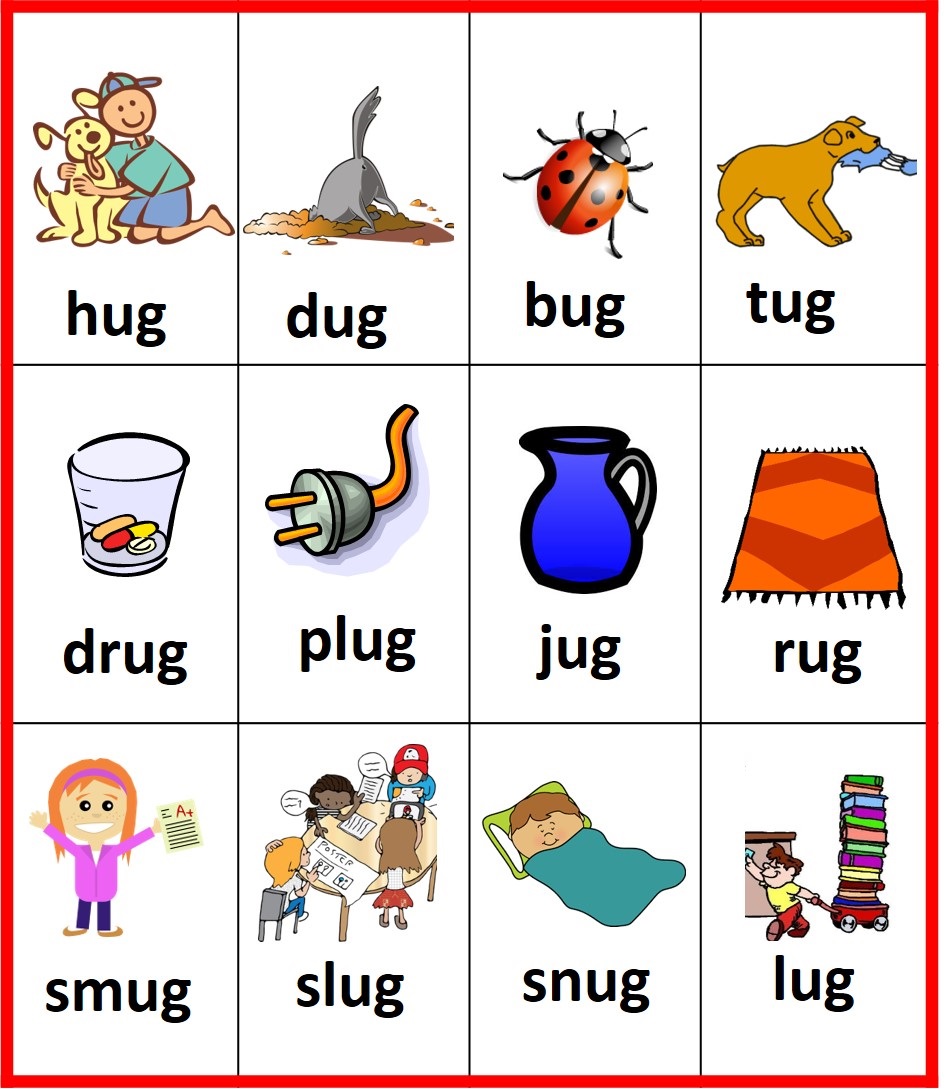 – 4 –