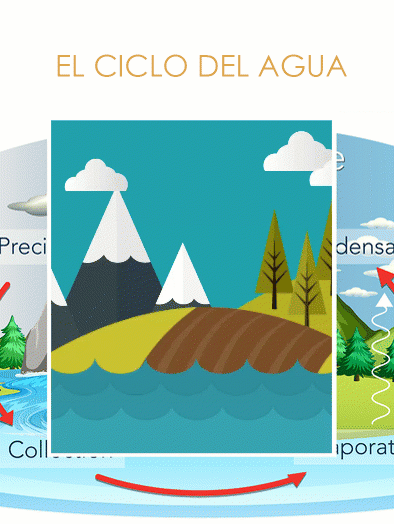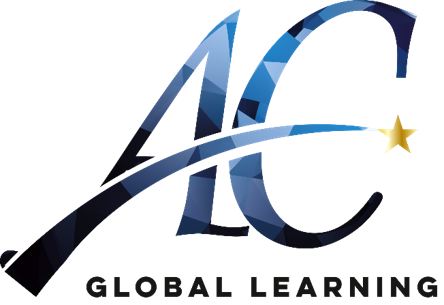 This book developed by ©Academy Global Learning 2020
All rights reserved under ©Academy Global Learning 2020. No part of this publication may be reproduced, stored in a retrieval system, or transmitted in any form or by any means, electronic, mechanical, photocopying, recording, or otherwise, without the prior written permission of the copyright owner.
Designed By:
Christian Alas
Created and illustrated By:
Angelo Romero and Camilo Sanabria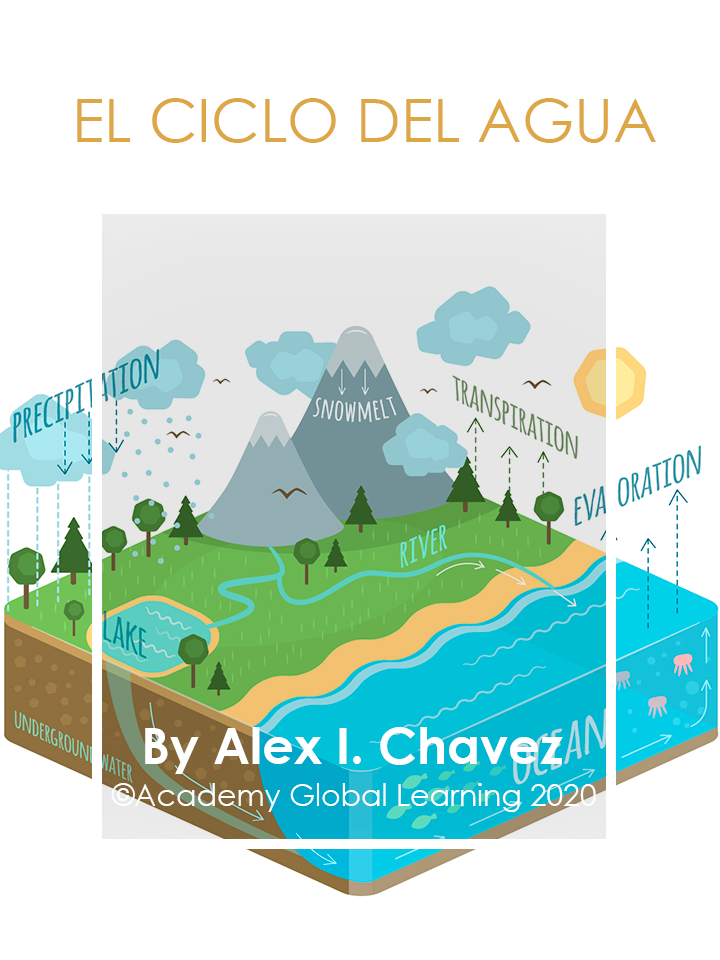 El ciclo del agua
El ciclo del agua nunca se detiene. El agua no se reproduce. Toda el agua que tenemos ahora es toda el agua que hemos tenido. Hemos usado la misma agua una y otra vez. Después de que llueve y sale el sol, el agua se evapora. Esto se llama evaporación. Cuando el vapor de agua se enfría, vuelve a convertirse en agua. Esto se llama condensación.
– 2 –