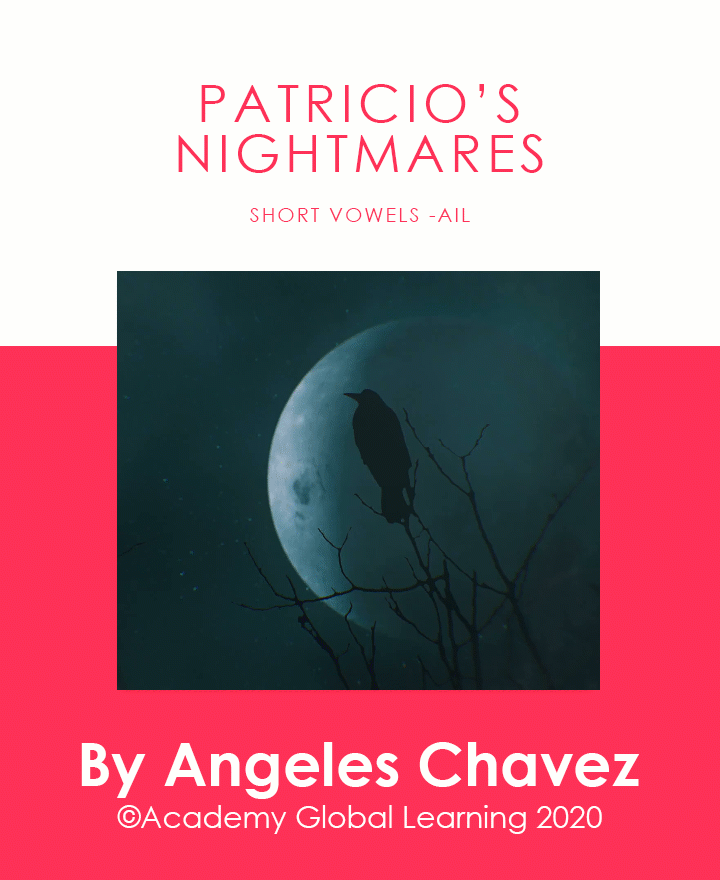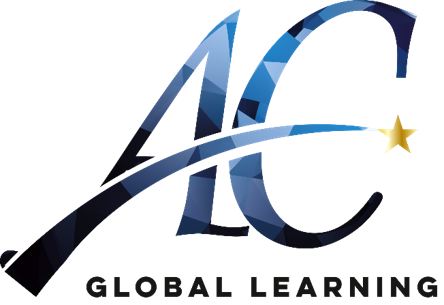 This book developed by ©Academy Global Learning 2020
All rights reserved under ©Academy Global Learning 2020. No part of this publication may be reproduced, stored in a retrieval system, or transmitted in any form or by any means, electronic, mechanical, photocopying, recording, or otherwise, without the prior written permission of the copyright owner.
Designed By:
Christian Alas
Created and illustrated By:
Angelo Romero and Camilo Sanabria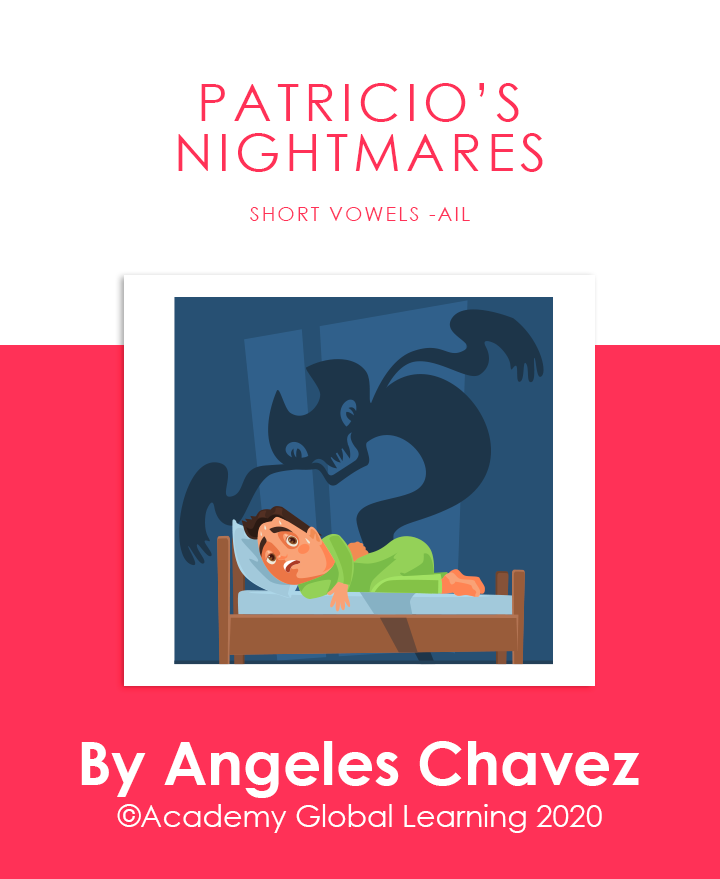 One rainy night, Patricio was having nightmares and dreamed that he failed his science test.
The loud snowstorm and hail kept his nightmare going.
He dreamed that he was sent to jail because he didn't pass his test.
But the nightmare came to an end when the rain stopped, and he dreamed that his teacher bailed him out of jail.
In the morning, he checked his mail and found that his aunt had sent him train tickets for Florida.
Patricio bounced with joy and nailed the train tickets to his wall so that he wouldn't lose them.
Then, he went up the hill to fetch a pail of water to wash his bicycle.
– 2 –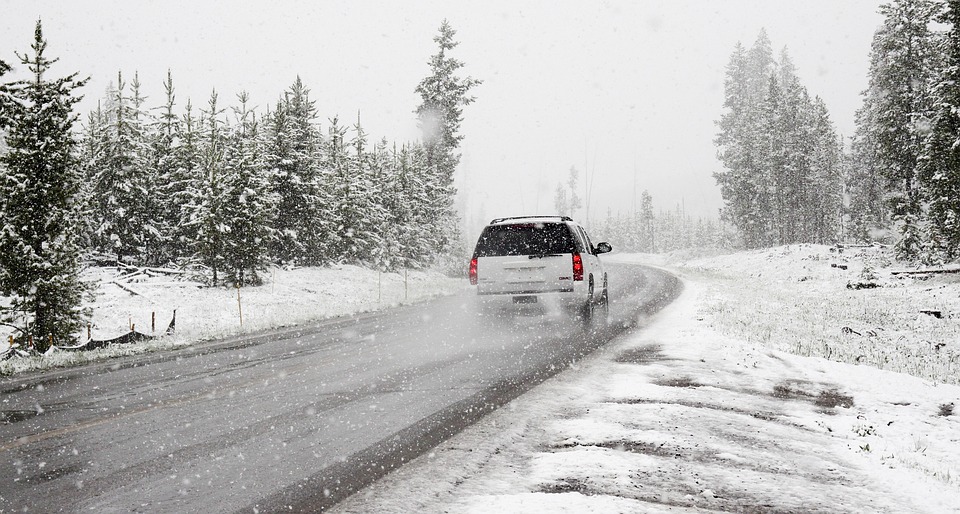 – 3 –
The following weekend, he hopped on his bike and followed the rail to the train station.
In Florida, the first thing they did was go for a sail in the ocean.
Dolphins followed the boat and splashed water with their tail fins.
Off in the distance, they could hear a whale's wail.
The thought of a giant whale made Patricio feel small and frail.
Somehow, a snail made its way onto the boat.
The snail left a slimy trail across the floor of the boat.
There were hundreds of seagulls soaring over the sailboat, and silly Patricio thought they were quail
– 4 –
Short Vowels – ail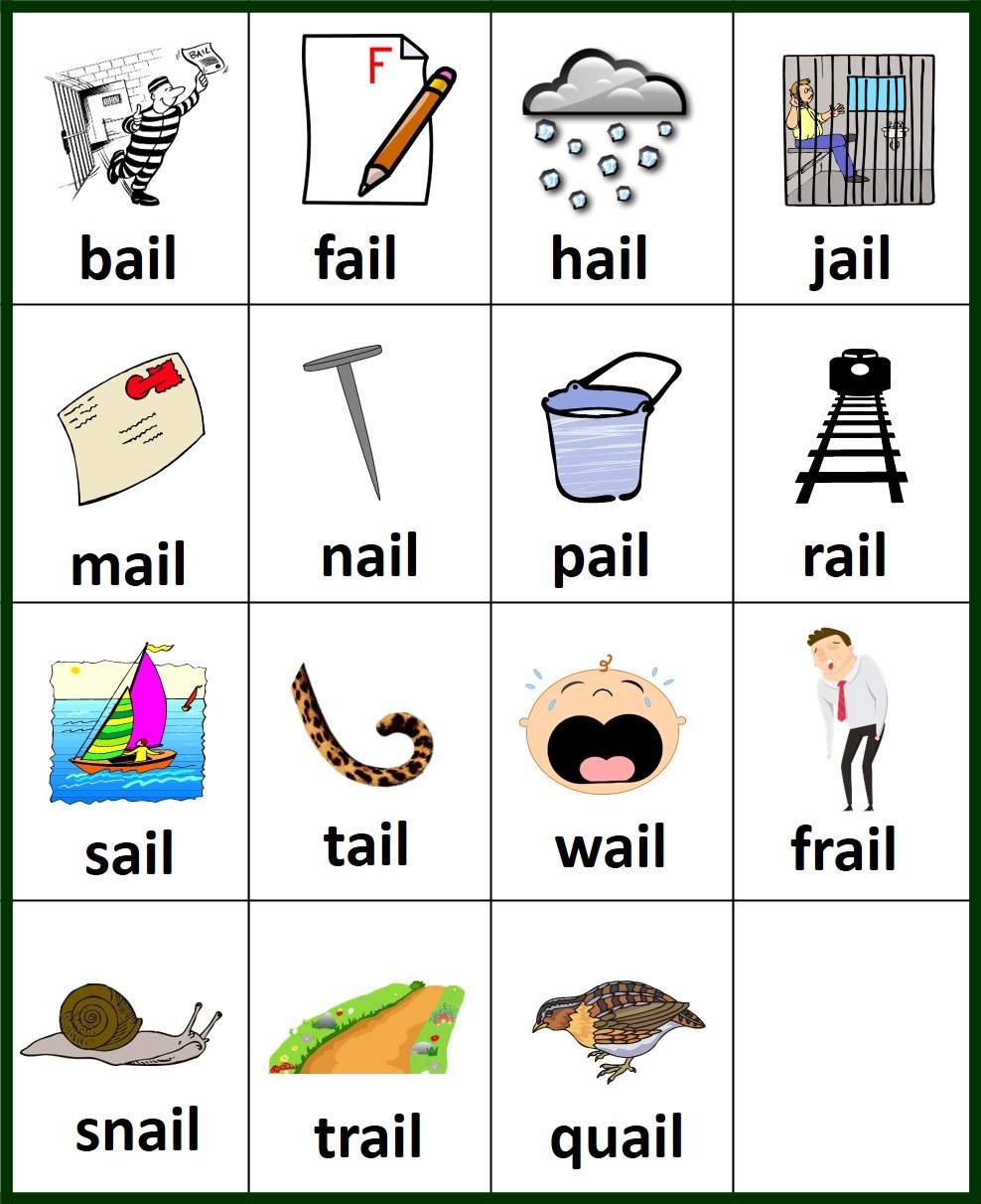 – 4 –