| | | | | | | | |
| --- | --- | --- | --- | --- | --- | --- | --- |
| Page 2 | Page 4 | Page 6 | Page 8 Questions | Page 10 Questions | Page 12 Questions | Page 14 Questions | Page 16 Questions |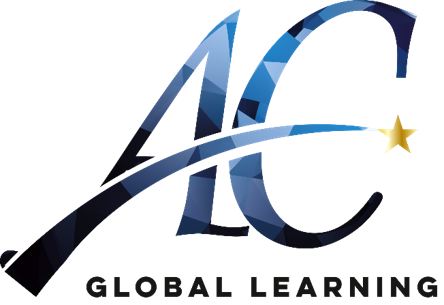 This book developed by ©Academy Global Learning 2020
All rights reserved under ©Academy Global Learning 2020. No part of this publication may be reproduced, stored in a retrieval system, or transmitted in any form or by any means, electronic, mechanical, photocopying, recording, or otherwise, without the prior written permission of the copyright owner.
Designed By:
Christian Alas
Created and illustrated By:
Angelo Romero and Camilo Sanabria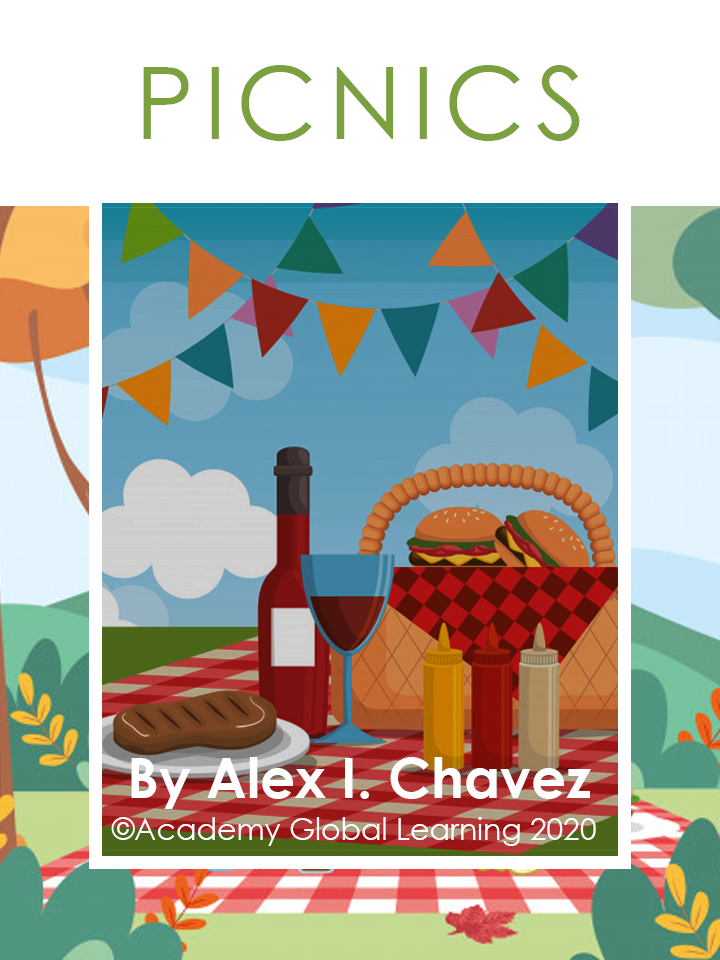 Picnics

Los picnics son una forma popular de disfrutar de un hermoso día y pasar tiempo con los demás. Un picnic típico consiste en comer al aire libre con amigos o familiares, idealmente en un lugar pintoresco.
Los picnics a menudo están orientados a la familia, sin embargo, también pueden ser una ocasión entre solo dos personas o una gran reunión, como un picnic en la iglesia.
– 2 –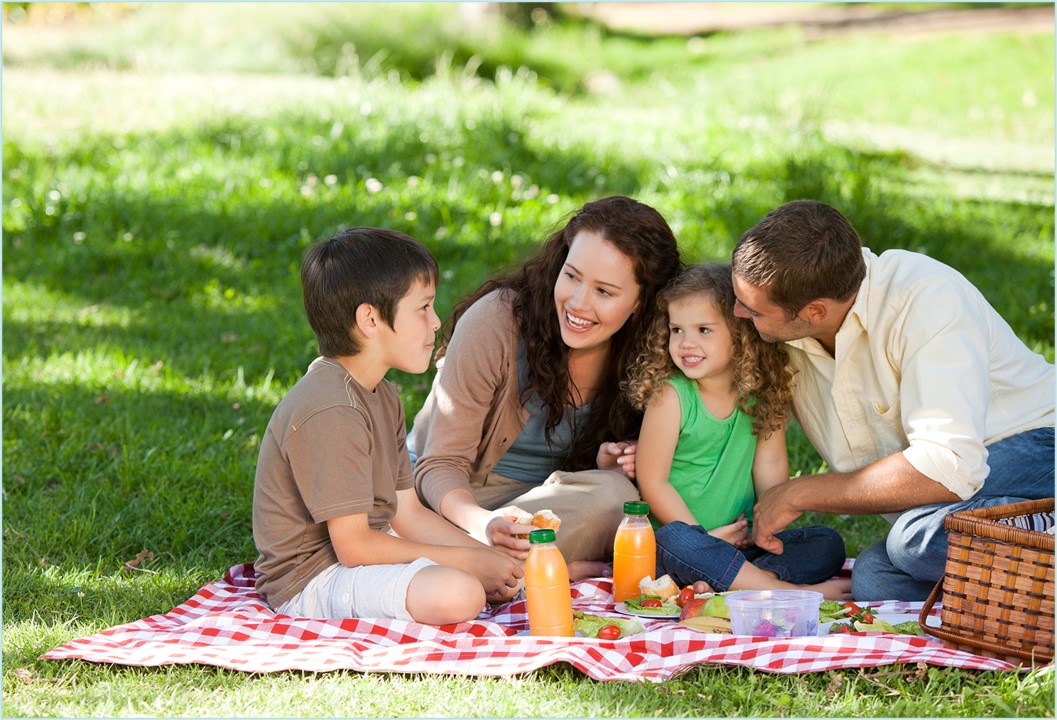 – 3 –
Durante los días de campo, dos cosas importantes para recordar son llevar una canasta de picnic y una manta. Los juegos al aire libre o alguna otra forma de diversión también son comunes en los días de campo. Si hace sol afuera, debe llevar protector solar para no quemarse con el sol.
Además, a veces hay insectos y mosquitos molestos, dependiendo de dónde se encuentre, por lo que para estar seguro, también debe llevar repelente de insectos. Es difícil evitar los insectos por completo cuando estás al aire libre, pero puedes eliminar la mayoría de ellos con ciertas precauciones. Cubiertos, servilletas, platos y vasos son otras necesidades, y quizás lo más importante, ¡no olvides traer la comida!
Dependiendo de la cantidad de personas en el picnic, deberá determinar la cantidad de suministros que debe llevar.
– 4 –
Dado que los picnics tienen lugar al aire libre, debes tener cuidado de no ensuciar tu ropa mientras corres y te diviertes.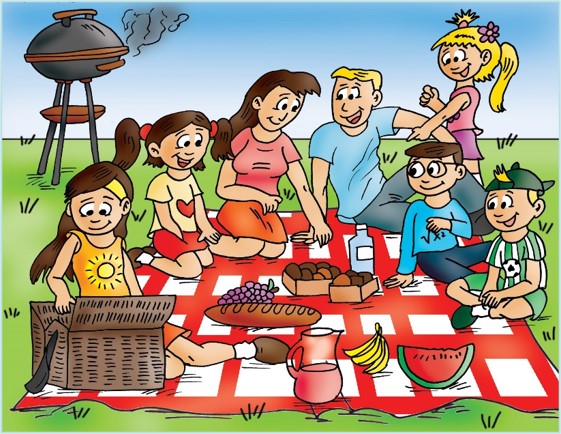 – 5 –
Otra precaución que debe tomar cuando hace un picnic en un área rural es estar atento a las plantas o flores que pueden ser venenosas. Si tienes dudas, no te arriesgues.
Evitar esas plantas y anunciar a otros el posible peligro sería la elección correcta. Es posible que desee llevar algún tipo de talco calmante para las erupciones en caso de que tenga una reacción alérgica a las plantas o flores.
El término "picnic" primero se originó para significar una comida compartida, una reunión en la que cada persona contribuía con algún tipo de comida a una mesa común para que todos la compartieran. El primer uso de la palabra se remonta a un libro francés del siglo XVI, que describe a un grupo de personas cenando en un restaurante que trajeron su propio vino.
Afortunadamente, el concepto de picnic sigue siendo popular hasta el día de hoy.
– 6 –
Si nunca has estado en un picnic, definitivamente deberías ir cada vez que tengas la oportunidad. ¿Dónde más tienes la oportunidad de comer, jugar, disfrutar del aire libre y pasar tiempo con amigos y familiares al mismo tiempo? Si dudas de que sea divertido, solo pregúntale a cualquiera que haya estado en un picnic antes, ¡o haz uno tú mismo!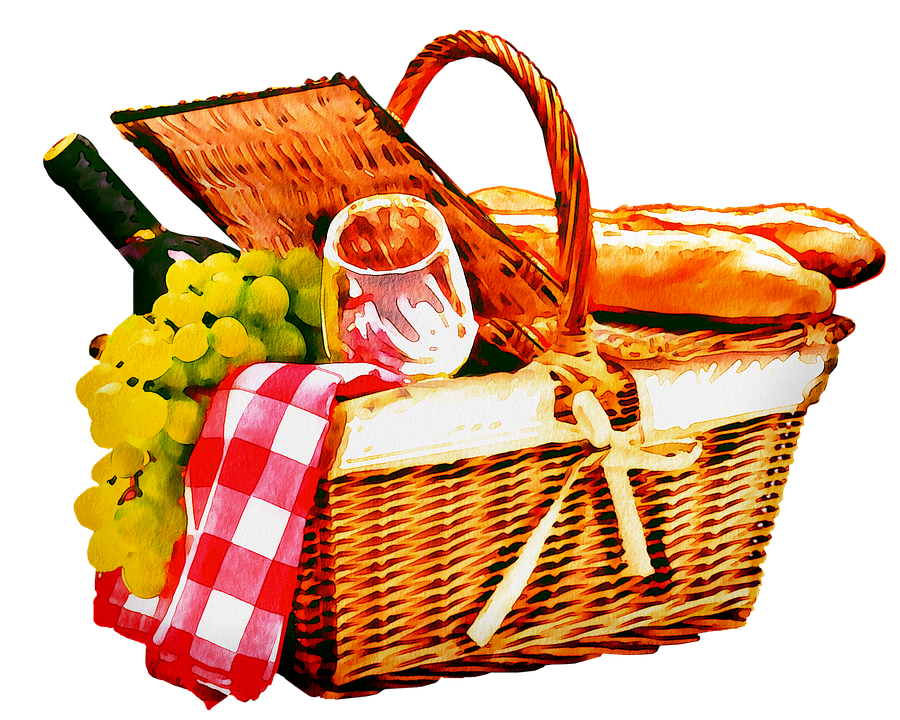 – 7 –