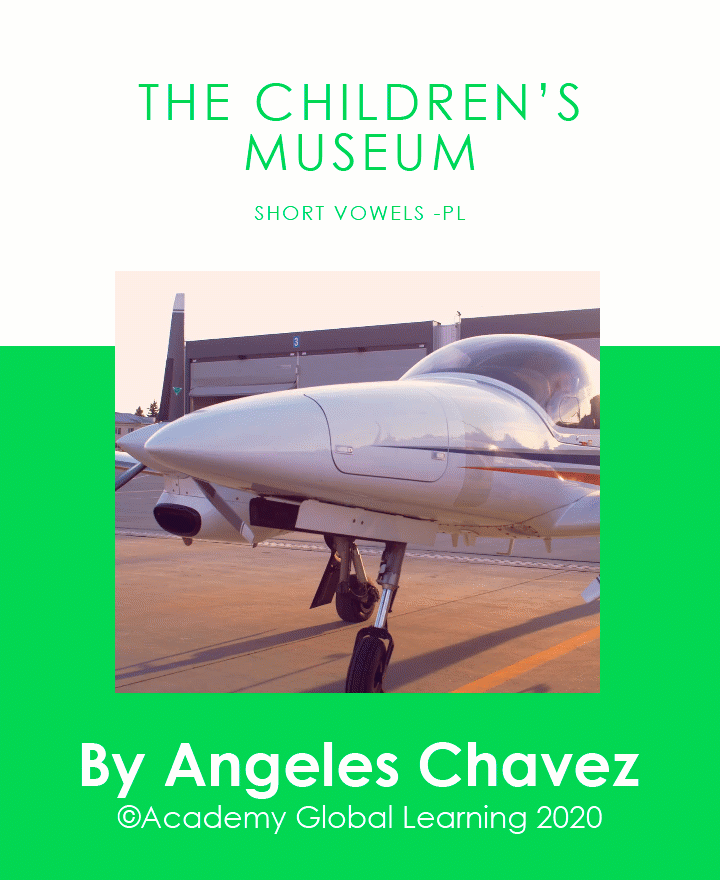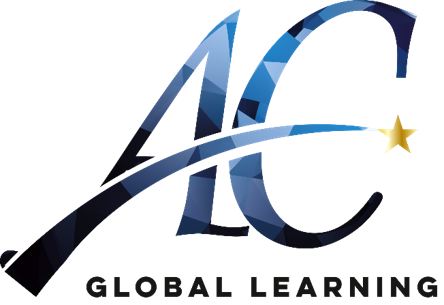 This book developed by ©Academy Global Learning 2020
All rights reserved under ©Academy Global Learning 2020. No part of this publication may be reproduced, stored in a retrieval system, or transmitted in any form or by any means, electronic, mechanical, photocopying, recording, or otherwise, without the prior written permission of the copyright owner.
Designed By:
Christian Alas
Created and illustrated By:
Angelo Romero and Camilo Sanabria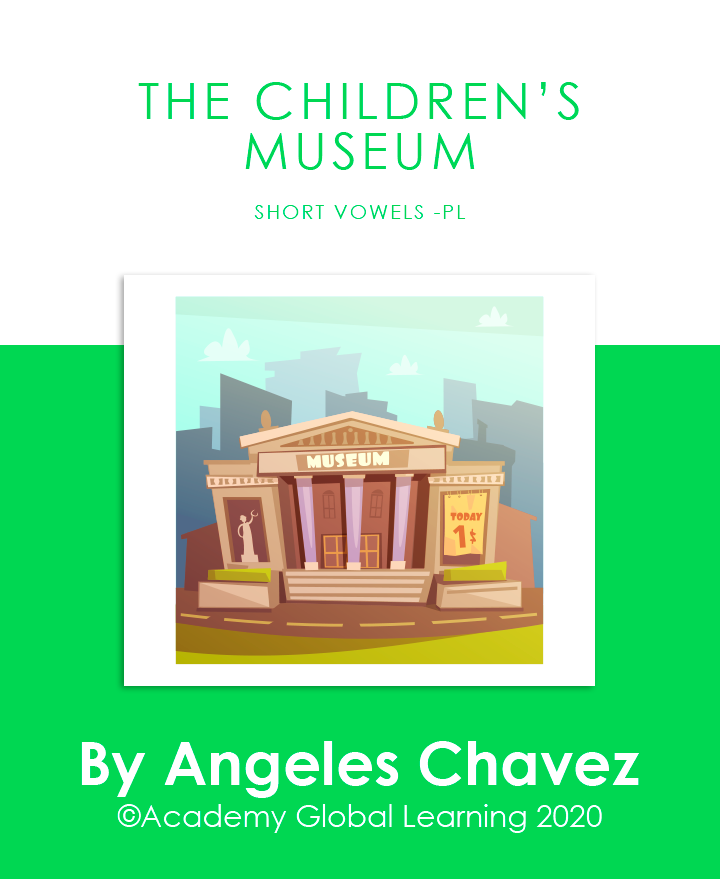 Mrs. Olivier placed a call to the Children's Museum to see if her class could go there on a field trip.
In the museum, there is a life size model plane on display so that the children can explore an airplane.
There is also a Botany section that houses all kinds of different rare and beautiful species of plants.
For lunch, they ate at a seafood restaurant and shared a giant seafood platter.
After eating, all of the kids went to play in the playground.
– 2 –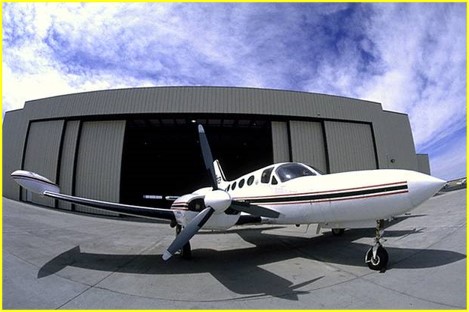 – 3 –
After a great lunch and a fun-filled day at the museum, they were all very pleased and ready to go home and take a nap.
Mrs. Olivier was very happy that her class had enjoyed the trip and learned plenty of new things at the museum.
When the school bus arrived back at school, everyone ate fresh plums to end the day as a healthy snack.
It was a great day because all of the students had a blast, plus they had learned about airplanes, plants, gravity, planets and many other things!
– 4 –
Word Families Initial – pl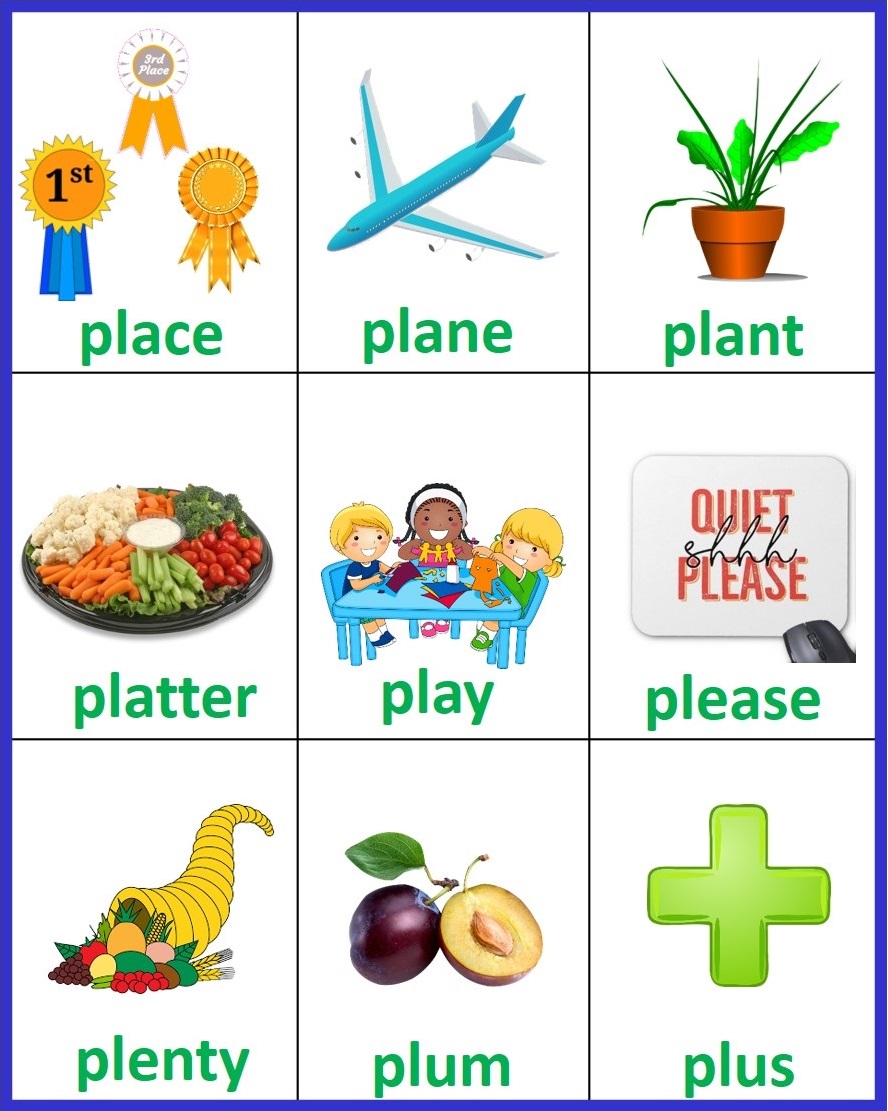 – 4 –