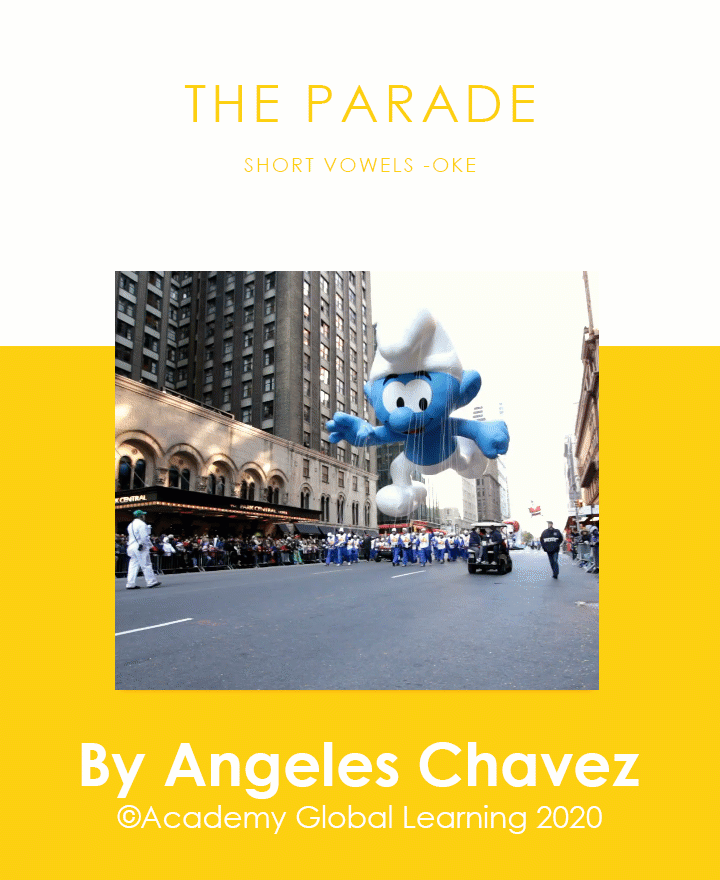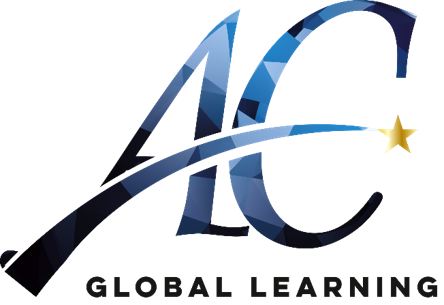 This book developed by ©Academy Global Learning 2020
All rights reserved under ©Academy Global Learning 2020. No part of this publication may be reproduced, stored in a retrieval system, or transmitted in any form or by any means, electronic, mechanical, photocopying, recording, or otherwise, without the prior written permission of the copyright owner.
Designed By:
Christian Alas
Created and illustrated By:
Angelo Romero and Camilo Sanabria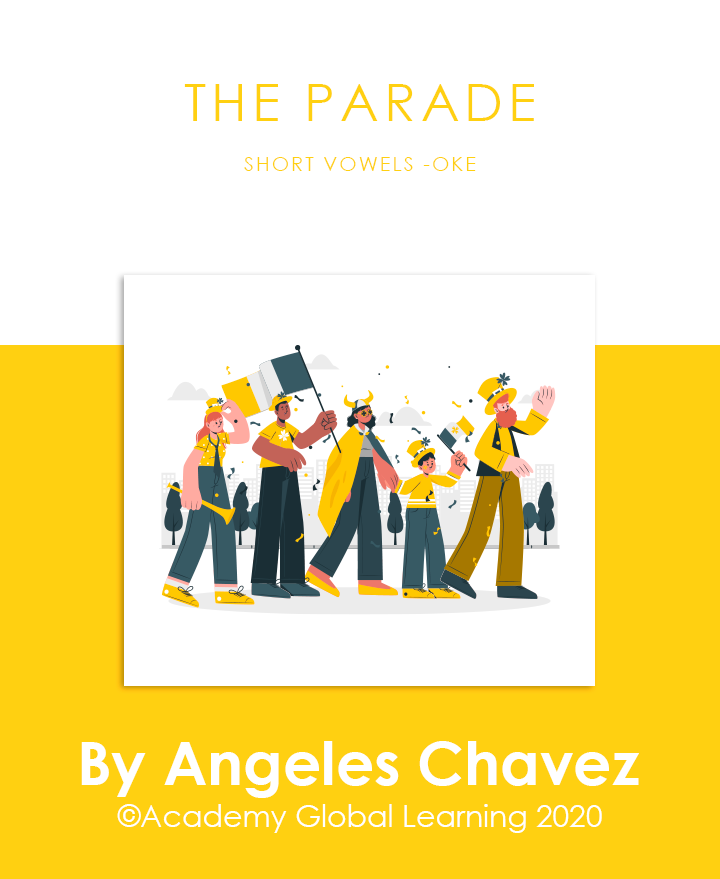 The crowd watched as the parade of classic cars with beautiful wheels and spokes rolled on by.
The exhaust from some of the cars made some people choke.
The exhaust wasn't so bad, it was really a joke.
Bobby fooled Ian by pretending to choke, and gave him a taunting poke in the ribs.
All jokes aside, there wasn't really all that much smoke.
However, one of the cars broke and made a whole lot of smoke!
After the parade, Bobby went golfing and made a hole in one with an amazing stroke.
– 2 –
Short Vowels – oke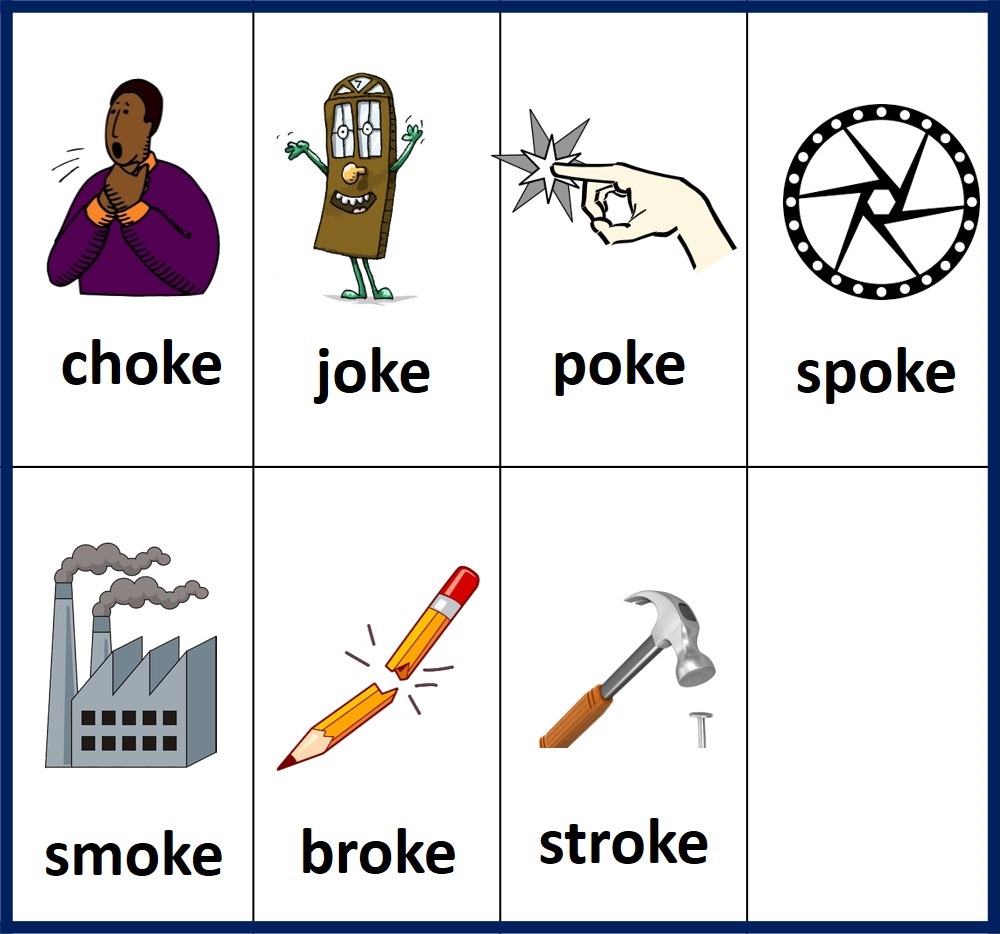 – 3–