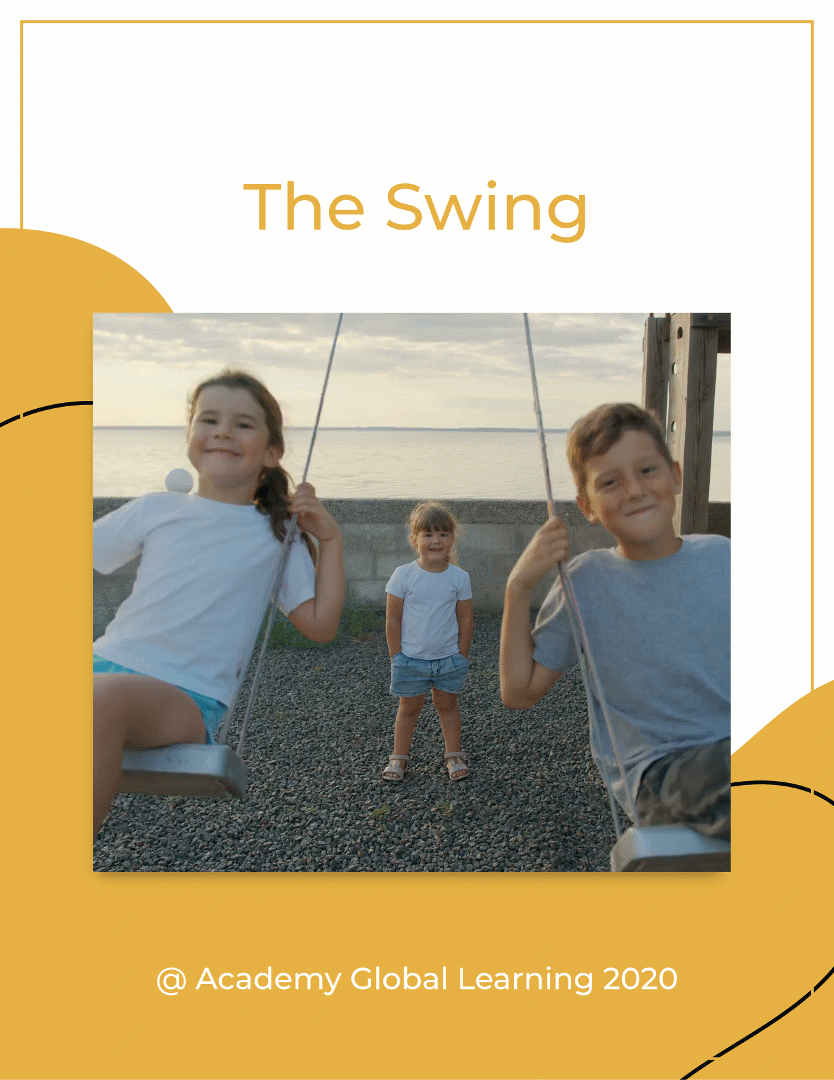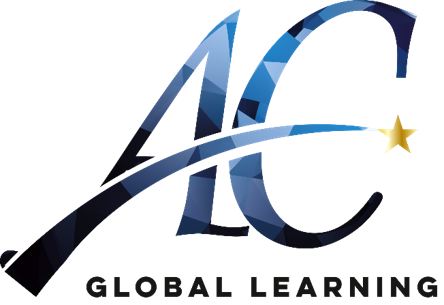 This book developed by ©Academy Global Learning 2020
All rights reserved under ©Academy Global Learning 2020. No part of this publication may be reproduced, stored in a retrieval system, or transmitted in any form or by any means, electronic, mechanical, photocopying, recording, or otherwise, without the prior written permission of the copyright owner.
Designed By:
Christian Alas
Created and illustrated By:
Angelo Romero and Camilo Sanabria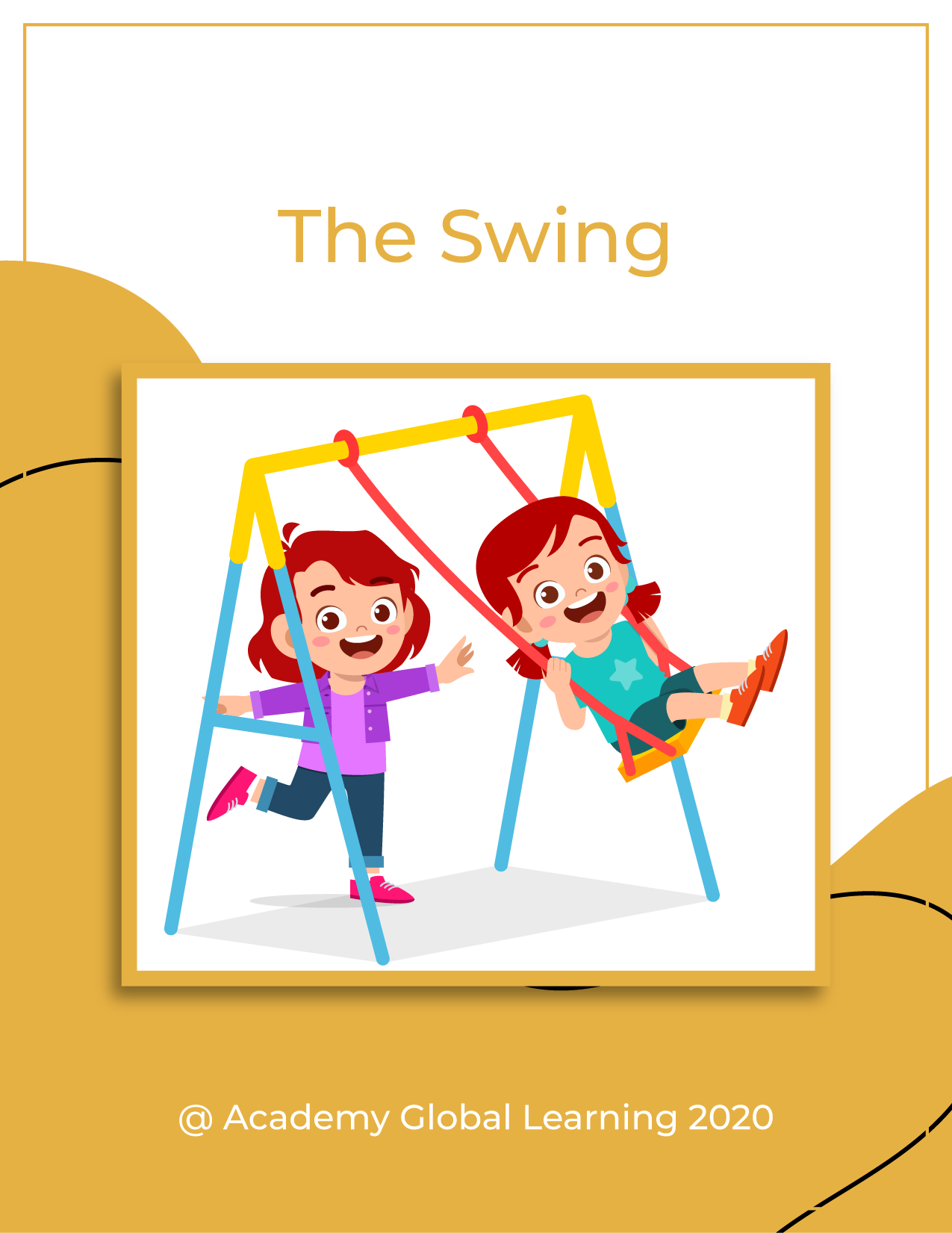 THE SWING
How do you like to go up in a swing,up in the air so blue?
Oh, I do think it the pleasantest thing ever a child can do!
Up in the air and over the wall, till I can see so wide.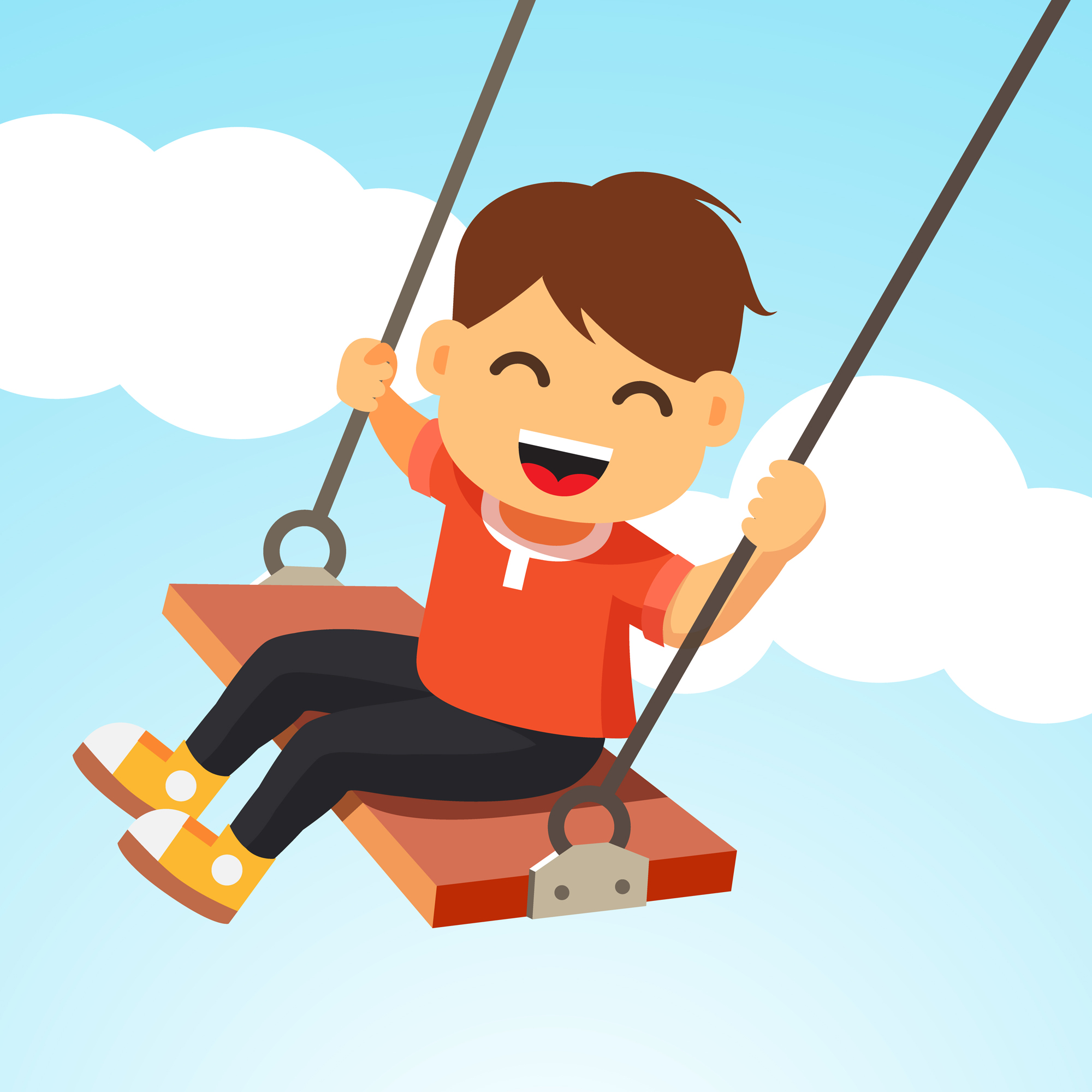 – 2 –
Rivers and trees and cattle and all over the countryside.
Till I look down on the garden green, down on the roof so brown.
Up in the air I go flying again, Up in the air and down!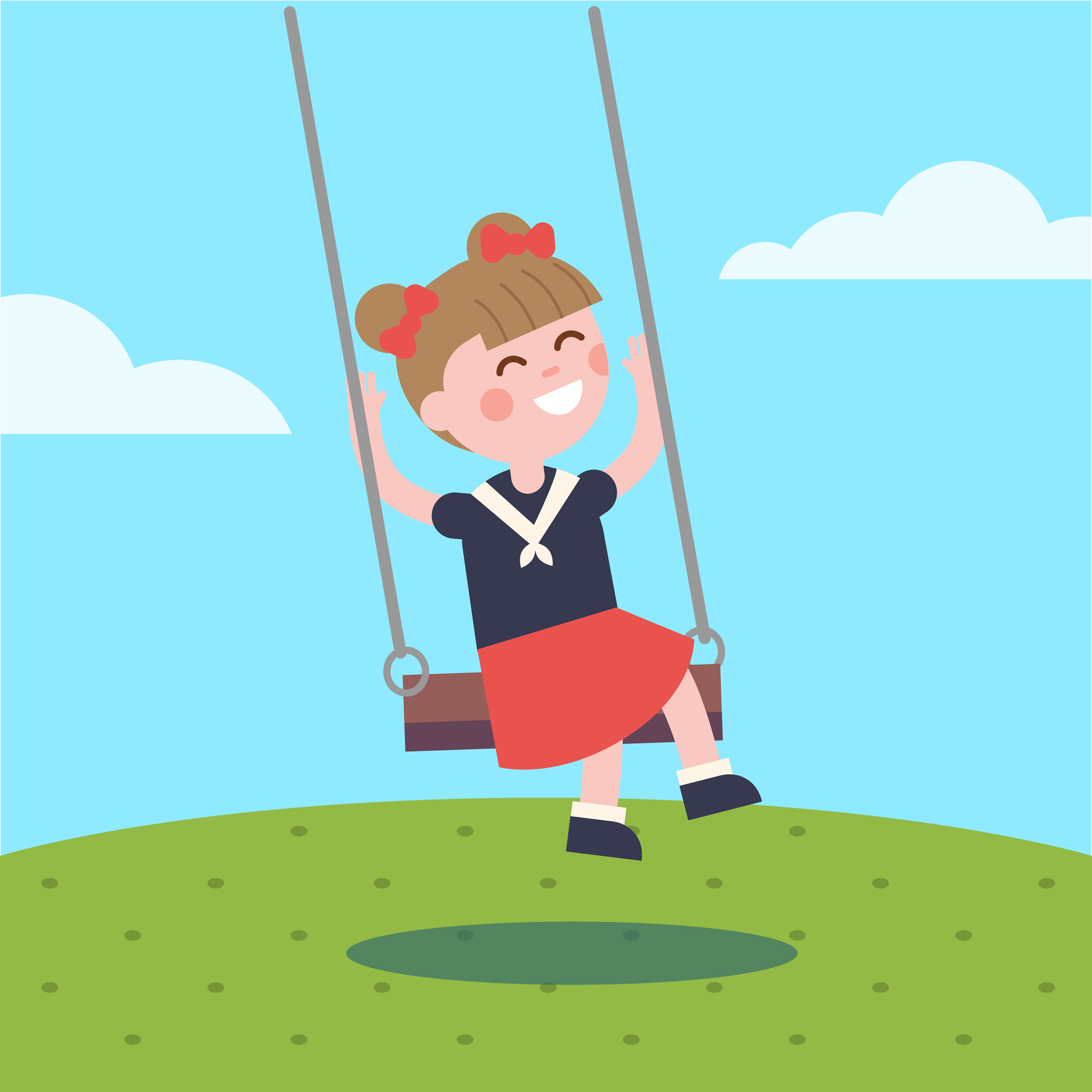 – 3 –