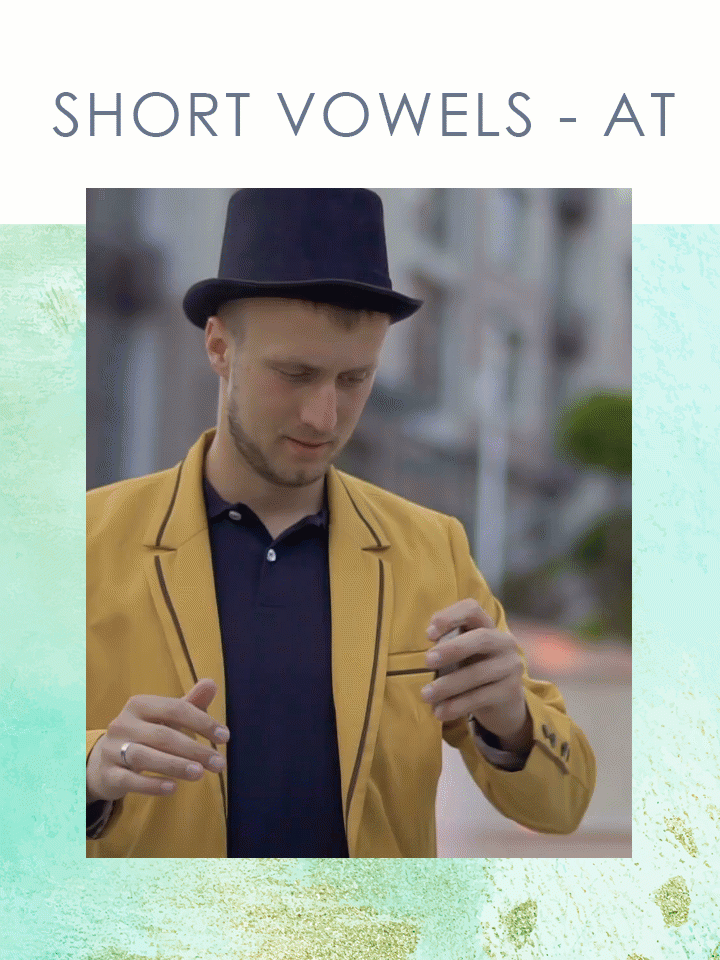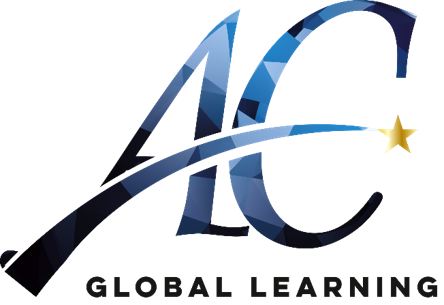 This book developed by ©Academy Global Learning 2020
All rights reserved under ©Academy Global Learning 2020. No part of this publication may be reproduced, stored in a retrieval system, or transmitted in any form or by any means, electronic, mechanical, photocopying, recording, or otherwise, without the prior written permission of the copyright owner.
Designed By:
Christian Alas
Created and illustrated By:
Angelo Romero and Camilo Sanabria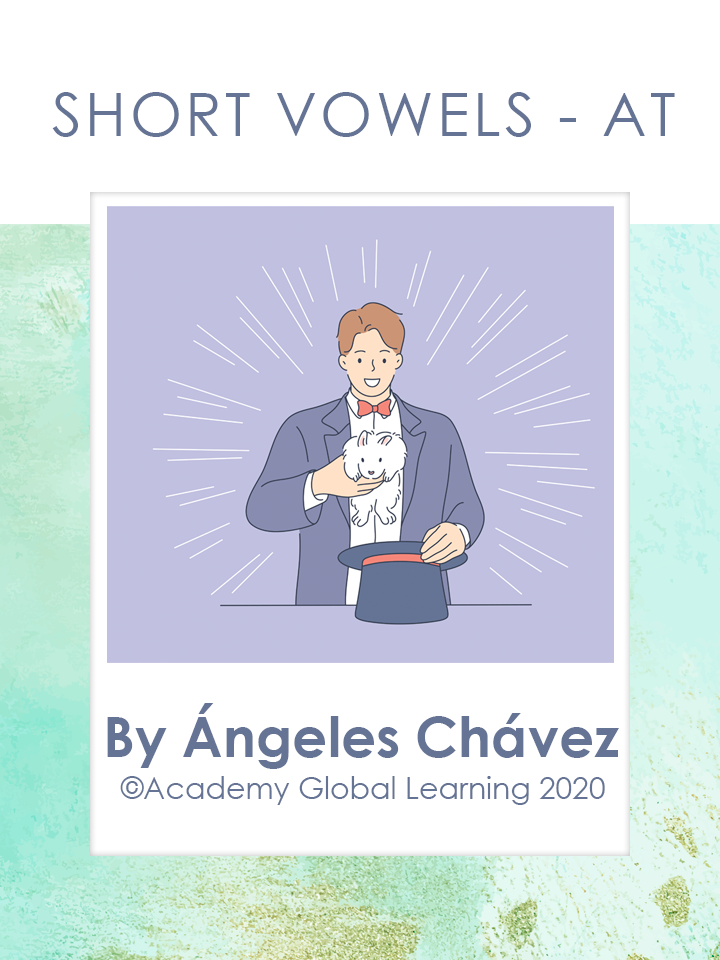 For his birthday, Chris had a wild magician at his party.
Instead of a wand, the magician had a magic baseball bat.
The kids ate hotdogs, popcorn, and ice cream that were low fat.
The magician placed his empty hat on the table and asked for everyone's attention.
Then, he magically pulled out a cat from the hat!
Then suddenly, the cat jumped down and ran as if he had smelled a rat.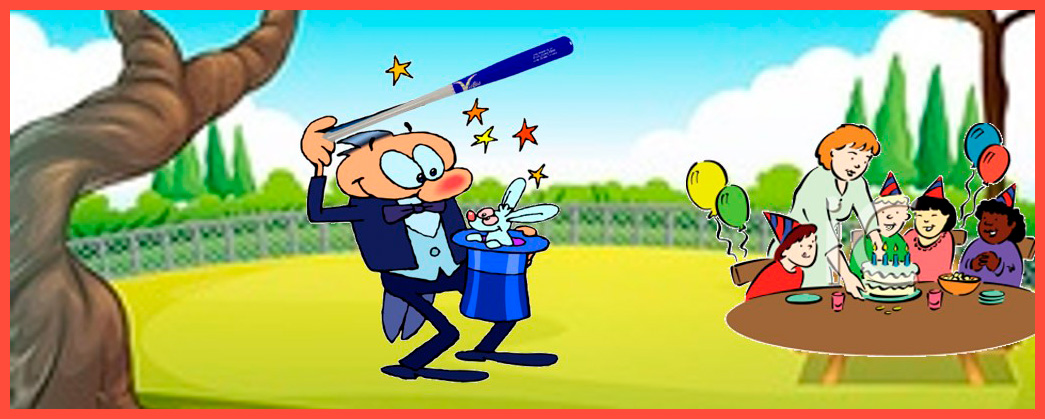 – 2 –
Everyone sat in amusement and laughed at the cat.
The magic trick was so good that everyone gave the magician a pat on the back.
Eventually, they found the cat relaxing and bathing in a vat.
The children gave the cat a ball to play with, but he poked it with his claws and made the ball go flat.
Finally, the tired cat fell asleep on the mat.
Chris decided to keep the cat, and made him a bed out of slats.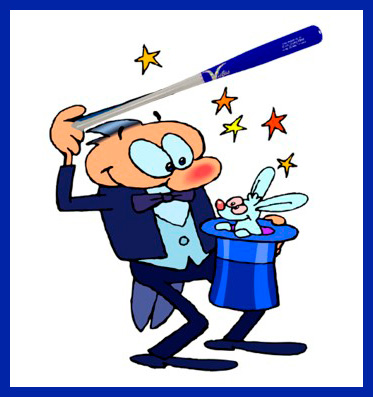 – 3 –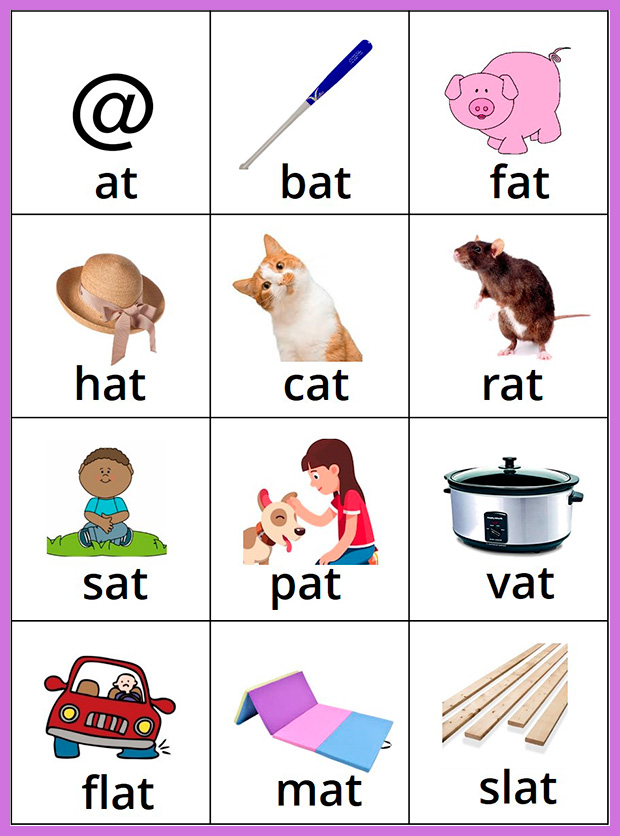 – 4 –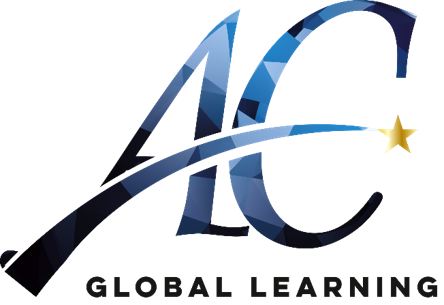 – 5 –