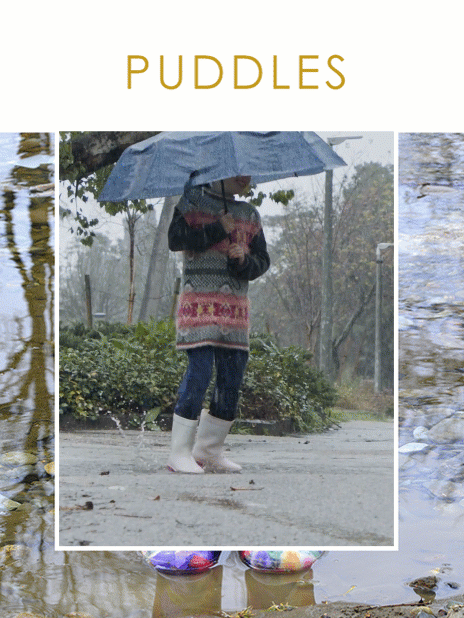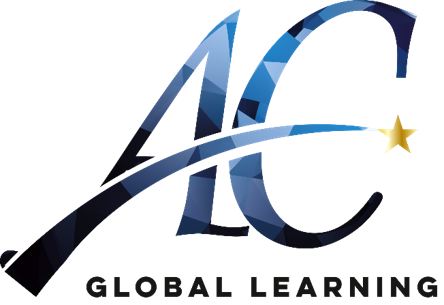 This book developed by ©Academy Global Learning 2020
All rights reserved under ©Academy Global Learning 2020. No part of this publication may be reproduced, stored in a retrieval system, or transmitted in any form or by any means, electronic, mechanical, photocopying, recording, or otherwise, without the prior written permission of the copyright owner.
Designed By:
Christian Alas
Created and illustrated By:
Angelo Romero and Camilo Sanabria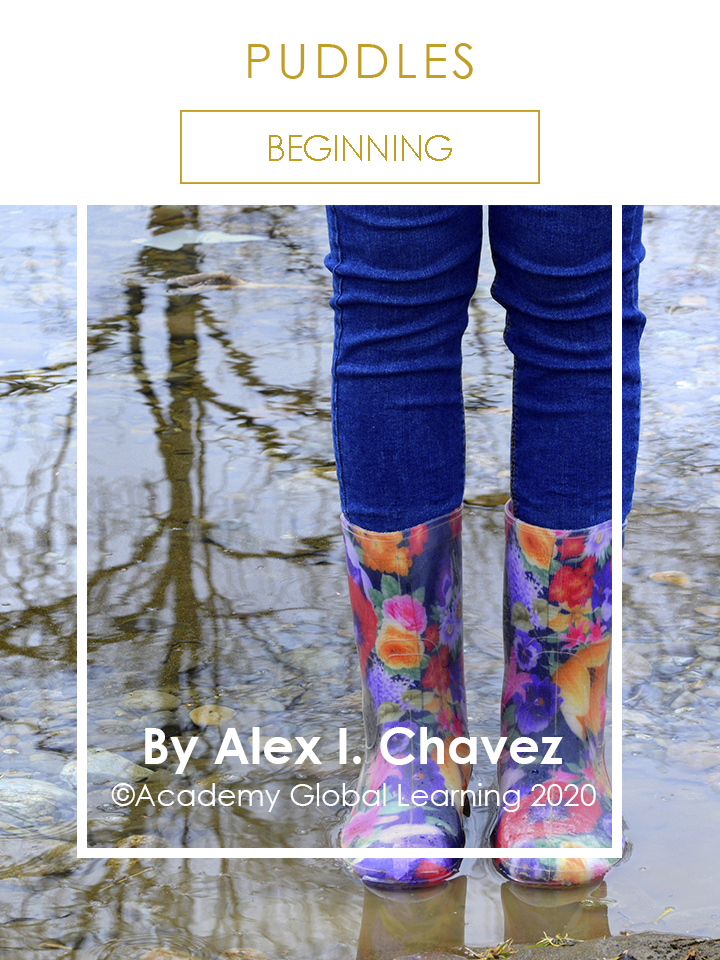 Puddles
Like every Saturday morning, Andre was coming to play football. I was waiting anxiously in the living room, when I heard him cry, "Alex come outside to watch the rain pour down from the sky." I went outside, and I saw the soaking wet trees and plants, and water running down the streets and sidewalks.
It was raining. "What a boring day," I told Andre. "When it stops raining, we are going to put on our boots and jump in the puddles," Andre said. I guess we will enjoy our Saturday after all.
– 2 –